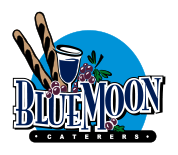 Interesting Work Flexible Schedules Competitive Pay Advancement Opportunities
With double digit growth for the last five years, Blue Moon Caterers is on fire . . . with no pause in sight. We are a leader in the industry because of our adventurous and delicious food products, beautiful set ups . . . and importantly . . . our friendly, competent, and dedicated staff.


We are always interested in talking to people who might become Team members to satisfy the demand for the top-quality events we produce.


Blue Moon is a great place to work, with a positive, supportive atmosphere, competitive pay, and flexible scheduling.


Send resume (or download and fill out our application form) and submit to: careers@bluemooncateres.com . . . or just call us at 316.612.4694