Wedding cakes are so…well…traditional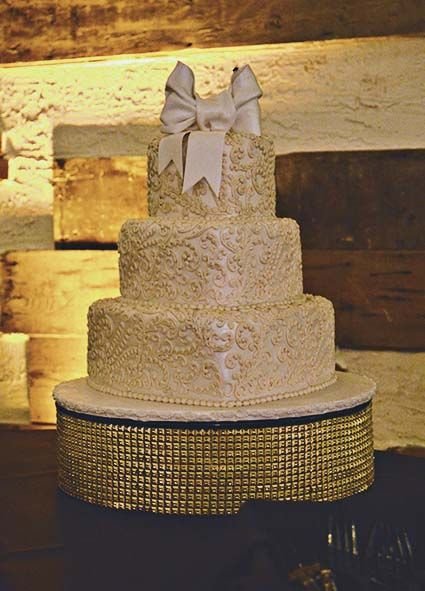 Yes they are…traditional…but they are a really popular tradition with guests. Have you ever noticed that when the cake gets cut the guests swarm the cake table like Jackals on a carcass? (please forgive the imagery…but it makes the point)
…or maybe it's just…"here's an excuse to eat dessert" that motivates them. Who knows?
But…whatever the case…we've noticed a trend with more adventurous Brides who are pushing the boundaries on what is served for dessert at their Wedding Receptions. Here's a list of what we've seen recently:
A small wedding cake at each table as the table decoration (and of course…Dessert!)
Pies. This is a huge hit. Serving is tricky. Think…lots of "slivers".
DIY S'mores station
Candy tables. Vintage containers. Color themes. Décor extravaganza!
BYO Ice Cream Sundae station
Chef prepared Belgian Waffles with a variety of yummy things to put on them
Flaming desserts like Crepe Suzettes, or Bananas Foster
Cup Cakes are huge…some are really artistic and over-the-top
Chocolate Fountains are still popular with guests
Hors d'oeuvres-style desserts…like Cheese Cake Bites, Key Lime Tartlets, Napoleon Squares, Chocolate Covered Strawberries…and many more
But…tradition still has its place even if one of the above is served…so if you get edgy with your dessert…be sure to add a small ceremonial cake for the cutting ceremony. It's…traditional!